Product Offerings
Ideal for 5-star hotels, premium office buildings, shopping malls, sport stadiums and exhibition halls
Super flexible and packed with features for creditable digital PAVA performance, efficient operations and unmatched safety.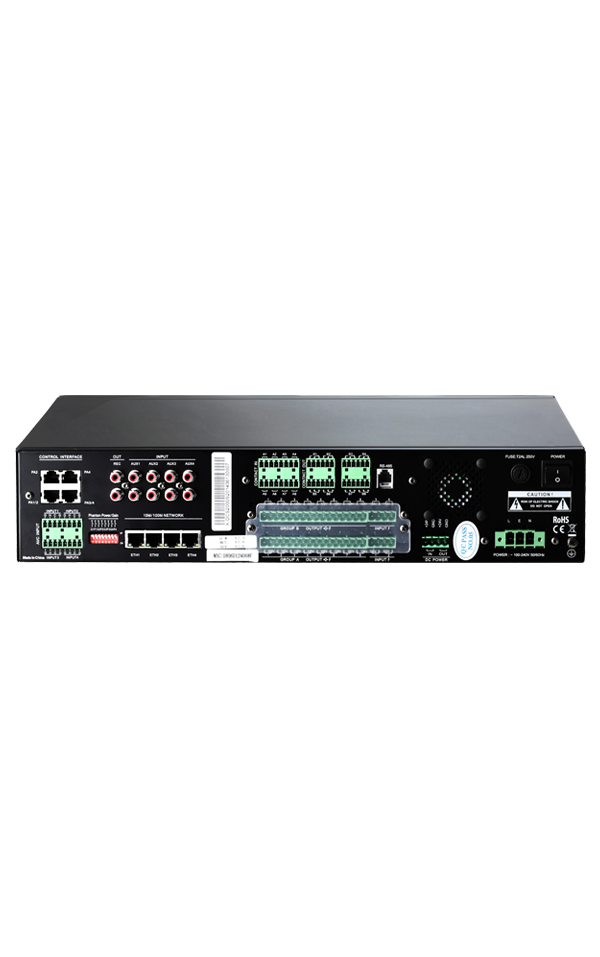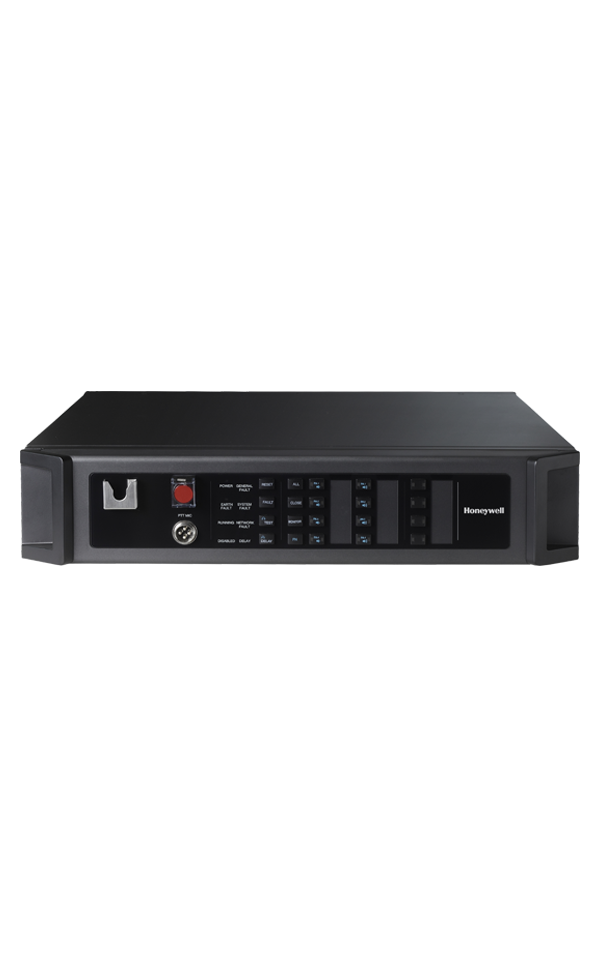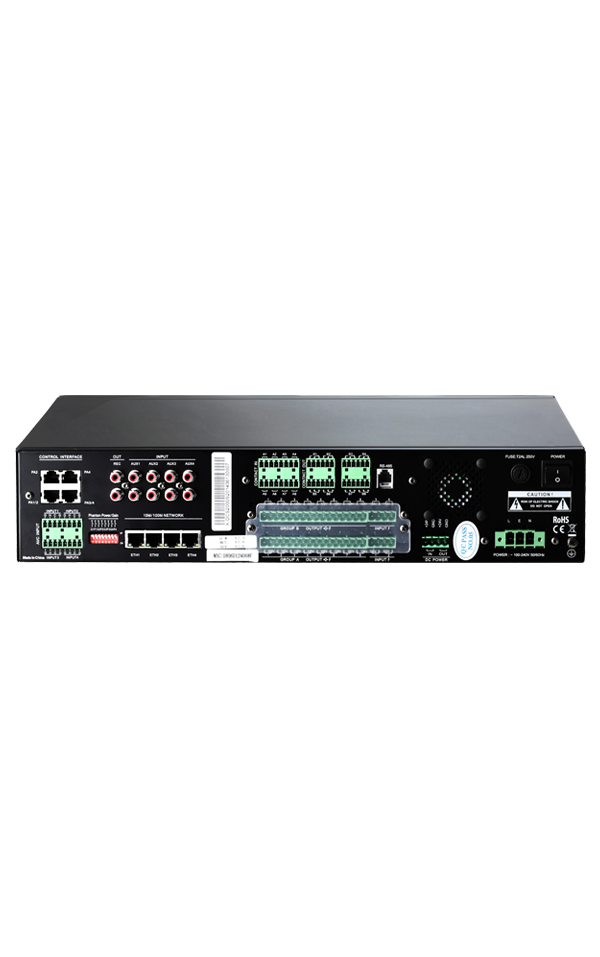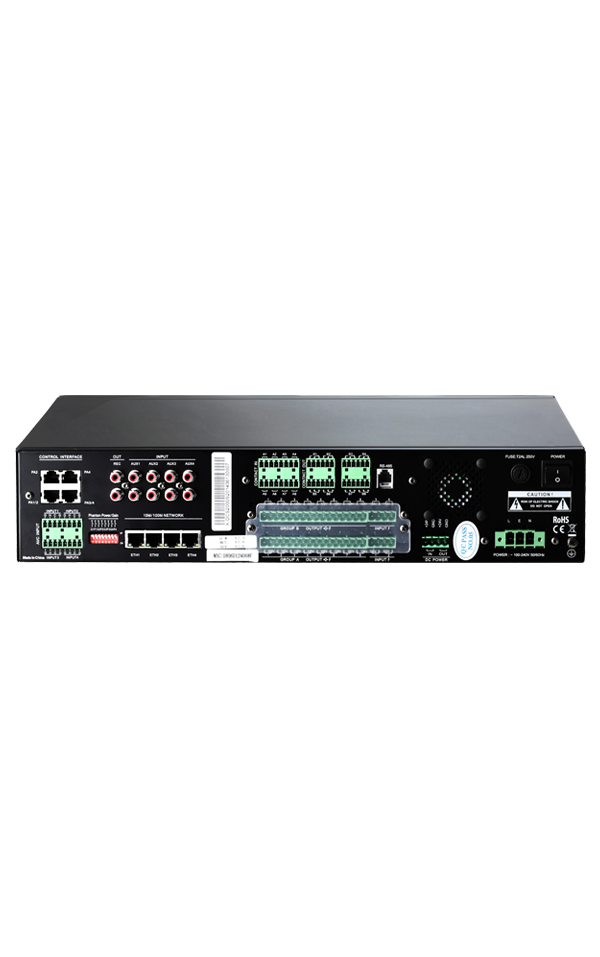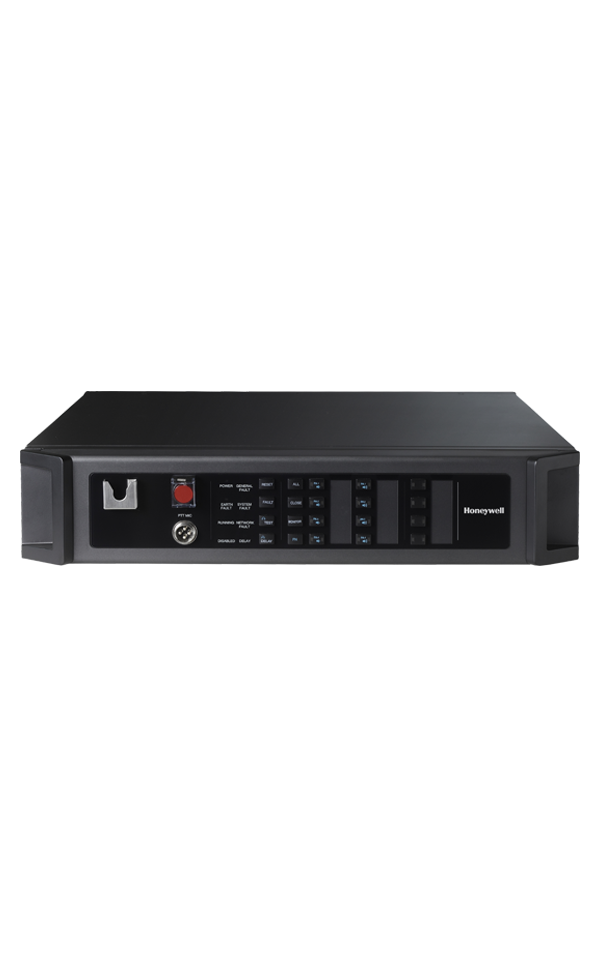 X-DCS2000/EN
Digital Integrated System Manager with preset buttons and extendable zones
The X-DCS2000/EN Digital Integrated System Manager is the basic unit of Honeywell's X-618 PAVA system. Its built-in loudspeaker can enable zone and audio source monitoring. One of its highlights is the emergency mode switchover feature which enables users to activate the fire alarm broadcast mode during emergencies with a single click. It also integrates many other useful functions such as zone expansion, support for multiple audio sources, audio file storage, zone control and fault diagnosis.
FEATURES
~100 - 240 V, 50 / 60 Hz


Main power supply

DC 21.5 V - 28.5 V


Backup power supply
DC 24 V / 1 A


DC power output

120 W


Max. input power
50 W


Rated power

1 V ( 0 dB V)


Auxiliary input
Specifications
Ordering Info
Resources
| Model No. | X-DCS2000/EN |
| --- | --- |
| Loudspeaker Circuit Output channels | 8, with circuit fault detection function |
| Loudspeaker Circuit Max. output load | 500 W (If the line supervision is used, the load shall be less than 250W.) |
| Trigger Input ports | 8 |
| Trigger output ports | 8 (NO, NC and COM) |
| Max. working voltage | AC 250 V / DC 30 V |
| Max. working current | 2.5 A |
| Mount dimension (W×H×D) | 580 × 235 × 552 mm |
| Main power supply | ~100 - 240 V,50/60 Hz |
| Dimension (W×H×D) | 482 × 88 × 420 mm |
| Frequency Response | 60 Hz - 16 kHz |
| Rated Power | 50 W |
| Gross Weight | 12.5 kg |
| Backup power supply | DC 21.5 V - 28.5 V |
| Audio Output Channels | 4 |
| Audio Output signal | 1.2V(1.6dBV) |
| DC power output | DC24V/1A |
| Humidity | < 95 %, non condensing |
| Operating Temperature | -10 °C ~ +55 °C |
| Storage Temperature | -40 °C ~ +70 °C |
| Net Weight | 9.3 kg |
| Input impedance | 20 kΩ |
| SNR | > 85 dB |
| Max. input power | 120 W |
| Auxiliary input | 1V(0dBV) |
| Audio Output Record output | 1V(0dBV) |
| AVC Input Channels | 4 |
| AVC Input signal | 14mV(-37dBV) or 330mV (-9.6dBV) configured by switch |
| AVC Input impedance | 20 kΩ |
| AVC Phantom power | DC 24V,configured by switch |
| AVC Frequency response | 60 Hz - 16 kHz |
| AVC SNR | > 65 dB |
| Ethernet speed | 10 M / 100 M |
| Storage space | 1 GB |
| Monitoring Loudspeaker | 10W / 8Ω |
| | |
| --- | --- |
| HN-PTT | Push-to-Talk Microphone (accessory) |
| X-DCS2000/EN | X-DCS2000/EN Digital Integrated System Manager |
| Documentation | Size | Release Date | File Type | Download |
| --- | --- | --- | --- | --- |
| Datasheet | 3824.71 KB | 09.11.2020 | pdf | Download |